Dubai offer:
R9,990 pps

– Flights on Emirates ex Jnb & get FREE 5x nights accommodation – limited to first 30x bookings ONLY.
*** Thereafter R15,990 pps ***
Accommodation:  5x nights in Jumeira at Holiday Inn Express based on 2 adults sharing with breakfast.
Total R19,980 for 2 adults incl flights + 5 nights accommodation.
Dates: 19-24 May 2022
Includes
Flights: Emirates ex Jnb ( there is no end of date sale, available on selected dates until sold out)
Accommodation: 5x nights at Holiday Inn Express with breakfast.
Highly limited, first come first served. Subject to avail at the time of booking based on lowest fare class and subject to currency fluctuations.
Property Location : A stay at Holiday Inn Express Dubai Jumeirah places you in the heart of Dubai, convenient to Al Hana Shopping Centre and Dubai Mall. This hotel is within close proximity of Jumeirah Mosque and Dubai Cruise Terminal.
To book: info@traveloyalty.co.za
Booking options:
2 Adults +1 kid under 11  Total: R25,990
2adults + 2kids under 11 Total = R32,990
Excludes:
transfers
visas
lunch and/or supper – available at a fee
items of personal nature
Wanting any other hotel up to Burj Al Arab or something specific like a underwater suite? or any other dates? feel free to email us:
info@traveloyalty.co.za
—————————————————————————————————————————————————————————————————————————————-
sold out :
Dubai offer December 2021
Limited offer.
Limited offer.
Flights: Emirates, DUR – DXB 20 Dec to 28 Dec
Accomodation: Jumeira Holiday Inn Express
Dates: 21 Dec – 28 Dec, 7 nights
Room type: Standard Room
Meal type: Bed and Breakfast
Total Price: R43,450 for 2 adults 2 kids
All limited deals are first come first served basis subject to currency fluctuations and availability at the time of booking.
Have other dates or a hotel in mind?  Let us know we have an abundance of fine hotels and resorts from entry level budget airport ones to Underwater suites at Atlantis.
Please email your dates, pax, kids ages and budget for best options.
Email: info@traveloyalty.co.za
——————————————————————————————————————–
INTERNATIONAL HUB OF THE WORLD – 2013 trip
Dubai has a very convenient Holiday Inn express situated outside the airport (with free shuttle service every 30 mins)for late flight and early flights its a huge saver. Breakfasts are pretty decent too. Booked one night and being IHG Platinum they allowed me to leave my surfboard coffin in the baggage room for the duration of my stay in Dubai. I normally do that at hotels near airports, saves me the hassle of carrying the 30kg coffin on roofs of cars and into rooms at other hotels in cities + its at no charge unlike expensive by the hour rate at the airports baggage storage facilities
Over the years Dubai has been a shoppers paradise but outside of there annual Dubai shopping Festival (roundabout January each year)  you'd be hard pressed to find any decent bargains. Even the hidden lock and bolted backdoor fake good shops located in the flats at the souks for branded bags, shoes and watches are waaay overpriced. You could wait for a sale in South Africa and get the original at the same price as a fake or shop in Hong Kong or New York you could get the same goods 4x less.
To give you a eg: I was offered a Rayban sunglass at 150aed (+-R400) in one of these hidden places after negotiations and taking 2 the price dropped to 70 aed (+-180). Arriving back in Johannesburg the same same sunglass was offered to me at a Crown Mine Intersection for R40 (and that's the starting price!)
Try the famous Candylicious store at the malls if you know your choclates . Lindt, Toblerone, Ferrero and Hersheys. All are way cheaper at home or in the far east and far west countries including Saudi and Oman. Galaxys .. here you in for a treat. Food prices are heavy, bring a long wallet.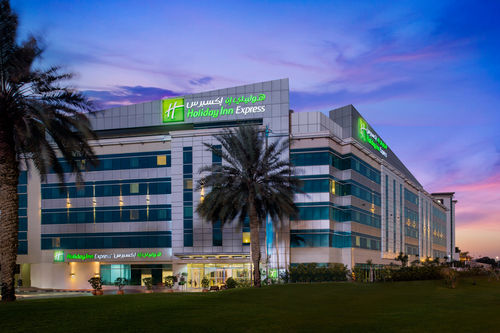 This neat brand spanking new hotel just opened its doors amidst plenty of construction.
Located opposite the Burj Khalifa its idealy located centrally in Dubai for business or hotel hopping alike.
Traditional indian dressed porters awaits your baggage
Blingd-out foyer chandelier's draped down 3 floors
Electrical one-touch blinds is standard in all rooms of this new hotel
In room complimentary chocolates and coke
Super modern xxl sized bathrooms with artwork pieces even in the loo
Above: the Oberoi and surroundings
Complimentary Mercedes shuttle to the Dubai Mall
The Address
Fairmont the Palm had this offer, but I opted to go with Atlantis for the remainder of  the stay. If you haven't done Atlantis you've missed out during your Dubai trip big time, it truly is something else.(Read more on my write up on it under my LATEST TRIPS link)