1) Hilton: 10000 Bonus Hhonors points off you next 2night stay.
Register closer to the time of intended stay for both the below Promotions or latest January 7, 2016 and then complete a two-night qualifying stay within 90 days.
2)  Hilton: 25000 Bonus Hhonors points off next 4 night stay.
(This is targeted).
Access the offers HERE.
Tip: If you successful with both the above registrations, you could score a serious stackable chunk of points utilising the on going promotions Hilton Hhonors has in the link above such as 3x & 2x points registration and the 3 Waldorf Astoria / Conrad promo's valid until year end. Compare this with buying points which also has a 75% bonus.
3) 10000 Bonus points for a 2night weekend stay.
Register immediately for this one.
Access the offer HERE. 
4) Etihad double miles in economy.
Registration is mandatory to receive bonus miles and is valid from 16 September until 28 September 2015. This offer is valid for travel between 25 Sep until 15 December 2015 only.
Access the offer HERE.
5) Etihad Triple miles in business class – partners included.
Open to all new bookings made between 16 September and 28 September 2015. This offer is valid for travel between 25 September and 15 December 2015.
Register for the offer HERE.
Using the above promo's is excellent to maximise Etihad Guest miles for future 1st class travel.
Read my article HERE if you have not yet booked a 1st class apartment as per pic below: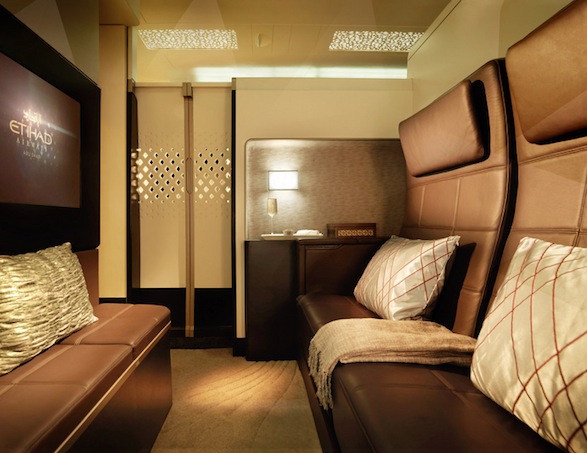 Please copy and paste the link below for direct newsletter subscription with anyone and everyone you may know who lives, loves & breathes travel.
Free Newsletter Link:  http://feedburner.google.com/fb/a/mailverify?uri=co/WGxz&loc=en_US
Sign up everyone you know to our free newsletter, tell them about our world exclusive offer, like us on Facebook, follow us on Twitter + Instagram and NEVER miss a great deal.
more free stays, more often.